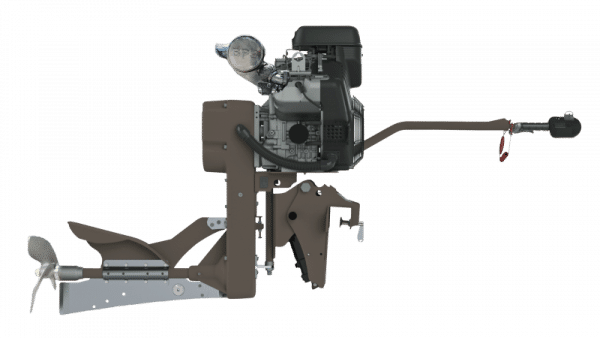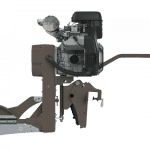 HDR 40 Anniversary
$10,050 – $25,700
The new standard of mud motors. Utilizing Briggs 40hp motor, Mud Buddy's patented drive system, and a few extra upgrades make this engine, without a doubt one of the greatest surface drives on the market.
Features
Specs
Tiller Steer Includes
Remote Steer Includes
The HDR 40 EFI features the original belt drive that revolutionized backwater travel – now with electric shift reverse. Loaded with industry-leading features extending from the tip of the handle to the precision edge of the propeller, and utilizing incredible partnerships with companies like Oury and Mercury to provide you with a motor that is tough, durable, and able to get you everywhere you want to be.
HORSEPOWER: 40
ENGINE: BRIGGS & STRATON VANGUARD EFI
TRANSOM HEIGHT: (SHORT) 15"-17" (TALL) 19"-21"
BOAT LENGTH: 16' – 18'
PROPELLERS: RAPTOR II (3 BLADE)
FRAME: FULL CAST ALUMINUM & STAINLESS STEEL
MUFFLER: PERFORMANCE Q MUFFLER
WARRANTY: 3 YEAR POWERHEAD, 1 YEAR FRAME, 5 YEAR CASTING
DRIVE LENGTH: 34"
Shipping
SS Prop
Console
SeaStar Hydraulic Steering
Mercury Control Box
Installation