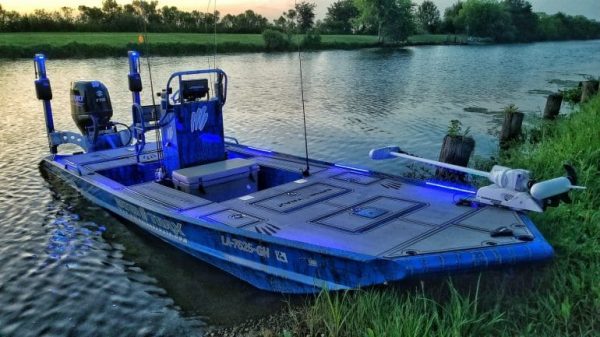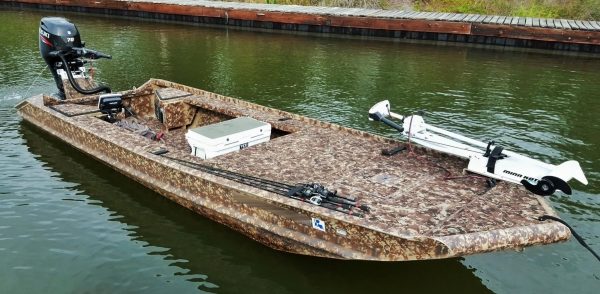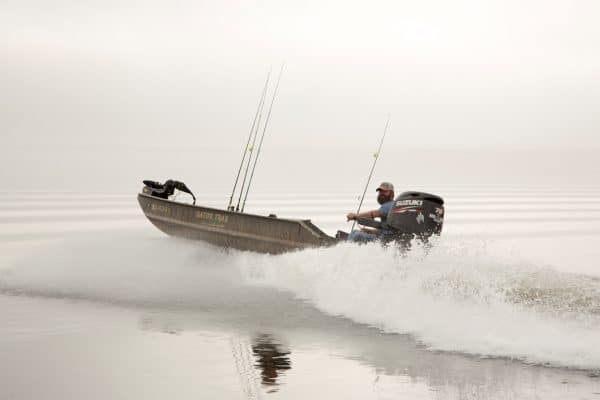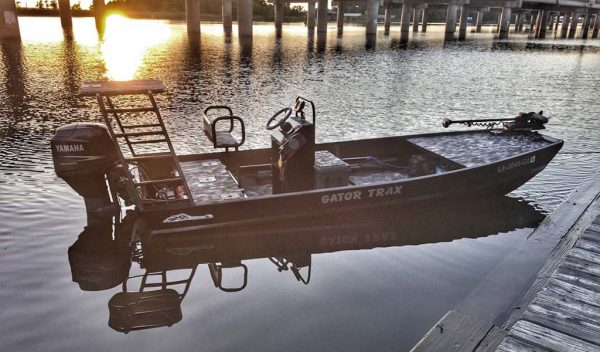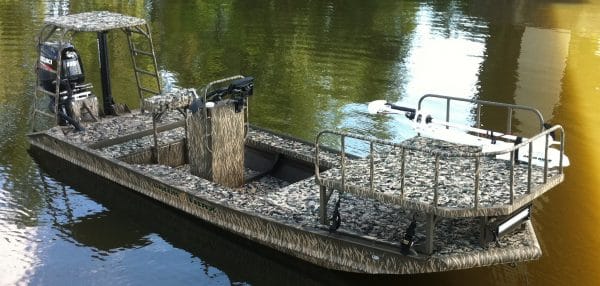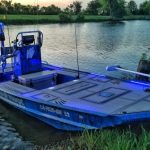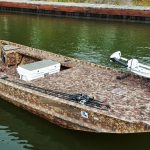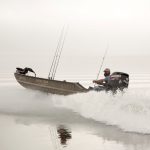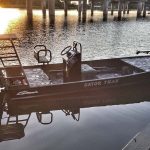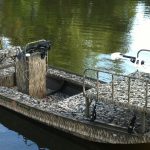 GT Model
$6,479 & Up
Description
Standard Features
Additional information
Description
This hull comes in over 50 sizes and assortments. But the interior design and layout are up to you. With motor choices ranging from 9.9 to 200HP and everything in between, we can certainly help you design a boat that fits your specific needs!
The GT Model hull design exemplifies what Gator Trax Boats is all about. The GT Model ranges from 14′ to 24′ with bottom widths that range from 38″ to 70″. With such a wide array of sizes, the GT Model is sure to fit your needs whether it is skinny water to big water. The GT Model can be designed for use with surface drive motors, jet outboards or traditional outboards. Steering options include tiller, remote or stick steer. Whether your purpose is for use in skinny water or modified with higher sidewalls and a hybrid rake for big water, the GT Model is up to the task.
These hulls are specifically built to perform in shallow water. They are built in either .125 (1/8) or .190 (3/16) 5086 alloy marine-grade aluminum. Longitudinal braces with no cross bracing touching the bottom are Gator Trax standard features here. With our ORIGINAL huntdeck design, the only one that lives above the waterline, these boats run flat and skinny. No need to weigh the front down to avoid too much draft at the transom. We've designed that problem out of the mix for you. Gator Trax hulls have the shallowest draft available from front to back!
.125 Thick hull
15″ – 21″ Sides
Standard Navigation lights
False floor
Grab bar
Rear Storage box/ driver's seat
Front deck
Gator Boat Brown paint
Additional information
| | |
| --- | --- |
| Hull Length | 14', 15', 16', 17', 18', 20', 22' |
| Hull Width | 38", 44", 50", 54", 62", 70" |
| Rake | Hybrid, Standard |