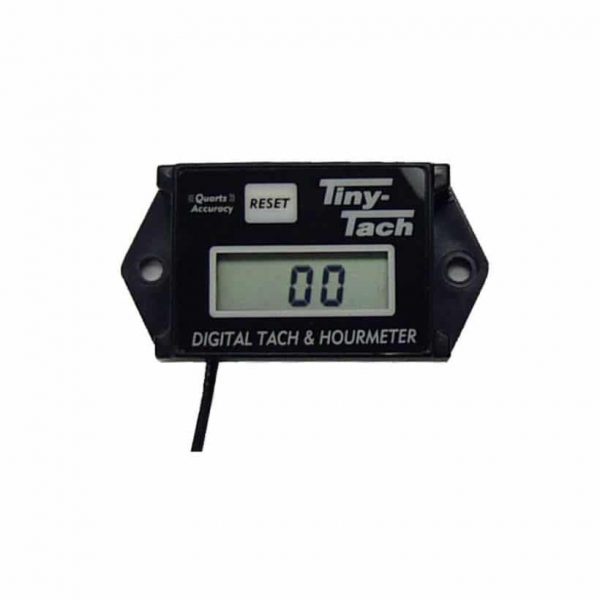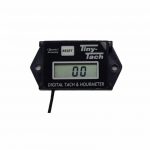 Tiny Tach
$52
RPM reading adjustable from 1 spark per 2 revolutions to 8 sparks per revolution.
RPM display from 1 to 19,990.
Update time is 1/2 second.
Hour meter records total actual running time on your engine.
Job timer can be reset to record run time for record keeping.
Coax cable transmits signal without EMF interference.
Red antenna cable winds around your spark plug wire to give you the RPM reading – clean and simple to attach. Signal strength can be controlled by the antenna wire.
Standard cable length is 6 feet.
TINY-TACH™ unit is potted to prevent damage from moisture and vibration. Lithium battery life 5+ years, not replaceable.